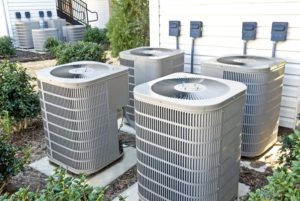 There is a growing household trend in the US and other parts of the world where homeowners are going off the grid. As of 2013, data indicates that approximately 180,000 US families were living off the grid. Each year, many more are making the transition thanks to the increase in information access and environmental consciousness.
There are many reasons why an increasing number of Americans are going off grid. Amongst these reasons include:
Energy independence and security
Expected cost savings from off grid energy consumption
Reduction in carbon footprint
Residential cooling and heating systems are the most affected when it comes to energy decisions because they are costly to operate and emit a significant amount of carbon dioxide.
The Basics of Off Grid
The power grid that links average homes to utility services such as natural gas, water, and electricity is known as grid. When you go off grid, it means you literally delink your home from such utilities. The question then comes, where do you get your power from? Instead of consuming power from your local power company, as a homeowner you can generate your own electricity.
Standalone power systems can be used to generate the off-grid power. Some of these systems include solar panels, wind turbines, and other equipment which convert harvested energy into usable electricity. A typical standalone power system consists of safety and metering devices as well as batteries that store excess power so that it can be used for the daily needs.
The beauty with off grid homes is that they utilize natural and renewable resources including wind, solar, and geothermal to generate clean power that comes free of charge without the typical monthly fee. Off grid homes can also include backup fuel generators just in case of emergency situations.
Off Grid AC Solutions
If you make the decision to go off grid, one of the things you have to forego is your HVAC systems. The reason is that these systems are energy hogs and cannot be supported by the off-grid power system. The option you have is to incorporate specific building techniques that keep your structure cool.
There are several original equipment manufacturers who produce AC systems which are powered by solar panels. Some will operate directly from the DC power that is collected by the panels while others operate off AC power which means an inverter is to be used to convert the DC to AC.
There are other AC brands which are considered hybrid and as such can be powered by alternative energy sources. For instance, some may be equipped with photovoltaic solar panels which power most of the equipment thereby using lesser energy.
Geothermal heat pumps are another alternative for off grid homes. These systems get their energy from underground or water sources and have an exceptionally high coefficient of performance.
The last solution is to use evaporative coolers also referred to as swamp coolers. These pieces of equipment use evaporation to extract heat from indoor air as it passes through the unit. Compared to conventional ACs, evaporative coolers use far less energy.
In order to maximize efficiency of your off grid AC unit, ensure it is properly sized for your home. Look for a reputable HVAC contractor to help you in this.