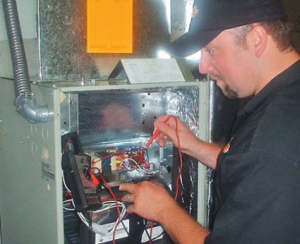 Cooper City Air Conditioning is a reputable company offering heating, ventilation and air conditioning services within Cooper City, Florida. Our team of knowledgeable and trained specialists has adequate professional experience to do the job right the first time. Ever since our establishment, we have witnessed lives transformed as families enjoy the benefits of well-conditioned air and heating services. When our uniformed employees visit your home, rest assured they have gone through several background checks and screening including drug tests to ensure only fit employees, serve our esteemed clients.
We respect your home and your schedule. This is why we first call before dispatching our team of technicians to your home. We also provide an upfront and honest estimate for you to approve before any work begins. This safeguards you against unexpected price hikes which may happen in the course of the project. Our estimate is first and final.
Customer Service
To us, the customer is king. We realize that without his input, we may not be able to deliver services that are credible and targeted. We usually ask for feedback from our customers whenever service has been rendered to ensure complete satisfaction. Where there are areas to improved, we take the necessary steps to get them sorted. Cooper City Air Conditioning does research regularly to establish the fitness of the products we offer to the changing needs of the customers. Any discrepancies recorded are quickly addressed to ensure our services are up to date.
Service Guarantee
When we install HVAC equipment in your home, we guarantee your satisfaction for the first 12 months from the installation date. This is in addition to the manufacturer's warranty on parts and equipment. Where you are not satisfied for any reason whatsoever within this period, we shall remove the equipment or rectify the problem. For the years we have been in service, we have never received material complaints but rather inquiries from homeowners regarding the operation mechanisms of the installed equipment.
Qualified Personnel
We employ the best in the industry because we know quality service begins with quality recruitment. All our technicians are certified by EPA and other relevant bodies making them among the highly praised in the industry. In addition to the academic certifications, we undertake internal training to bring them up to speed with the industry demands and dynamics. Customer service and work ethics are attributes built in our workforce.
Brand Partnership
We value partnership with reputable brands in the HVAC industry. Currently, we have lots of brands with whom we have signed partnership contracts. This ensures their products reach deep into the market while our brand is elevated above our peers. Among the brands we have an agreement with include Trane, Goodman, Bryant, Carrier, Hitachi, American Standard and others.