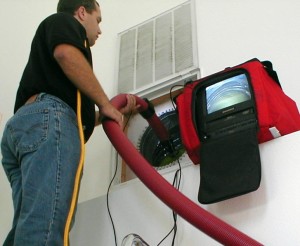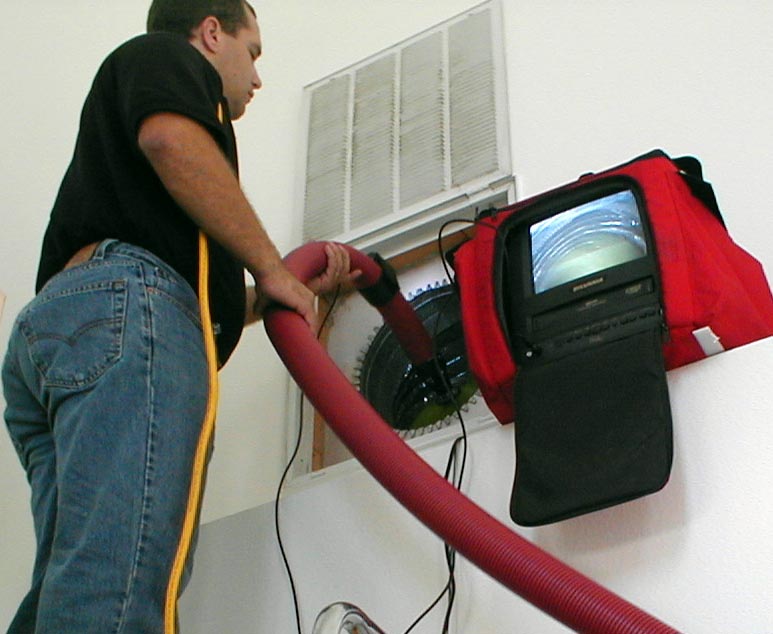 The National Air Duct Cleaners Association estimates that an average six room house collects dust, dirt and allergens measuring up to 40 pounds in its air ducts every year. Bearing in mind that an ounce of dust can accommodate over 40,000 dust mites, many homeowners are constantly under the threat of these microbes. Fungi, bacteria and mold usually accumulate in dirty ducts and slowly make their way into the living rooms. These can potentially cause allergic reactions, asthma and other respiratory diseases.
Cooper City Air Conditioning is a company owned and operated within Cooper City and offers quality HVAC services including air duct cleaning. We pride ourselves in offering exceptional dirt and debris cleaning enabling your home to have free flow of air through its ventilation system.
When You Should Clean Your Ductwork
Many homeowners know the benefits of a clean ductwork but the problem is they do not know the timing to have their ductwork cleaned. According to research, whenever your ductwork starts showing the following signs, you should know it is time to have a professional inspect them and clean them.
Excessive Dust in Homes – The debris and dirt which accumulates in the ductwork slowly gets dislodged and falls into your indoor space. This causes excessive dust.
Temperature or Airflow Variation in Your Home – Clogged ductwork usually blocks air currents on their way in and out of the house. This disruption is manifested in partial heating or cooling of your home resulting in temperature and airflow variation.
Increase in Energy Bills – While this may not be a direct consequence of dirty ducts, HVAC systems installed in houses with poor and dirty ductwork usually work extra hard to provide sufficient heating and cooling. This results in skyrocketing of energy bills.
Our Air Duct Cleaning and Sanitizing Service
To enable you and your family enjoy the best indoor environment, Cooper City Air Conditioning undertakes to clean the entire ductwork including the elbows and bends to ensure all dirt, dust, and mold buildup is completely eliminated. Our cleaning process is safe because we do not apply biocides inside your ductwork but use NADCA-recommended cleaning materials.
None of the materials we use contains volatile organic compounds. All the detergents are non-toxic and harmless making your indoor air clean and suitable for you and your family.
The equipment we use in our cleaning process are highly advanced and customized to meet the cleaning needs of our clients. Some of the equipments include flex ducts, square metal ducts, fiberboards and video inspection systems. After the cleaning process, we use HEPA-filtered vacuums to suck the remaining dust that has fallen into your indoor space. This vacuuming ensures a clean home with amazing fresh air.
In the event your ductwork has stayed for more than 3 years without service, we advise you that you get in touch with our customer service department so that we can assign experts to come and inspect it.