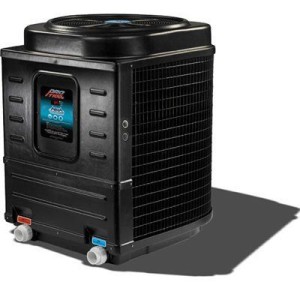 Soaking in a heated pool is one of the most relaxing activities every family would like to enjoy quite often. However few of them can afford such especially during the cold months. This is why Cooper City Air Conditioning is here to make this not only a reality but a lifestyle as well. We have structured our pool heating solutions such that it doesn't cost you a fortune to maintain a pool's temperature. Our pool heating specialists will help you pick the right heater for your swimming pool and install it for you in the most professional way possible.
There are lots of pool heating services we offer here at Cooper City Air Conditioning. All of these services are aimed at giving our clients the maximum possible enjoyment from their pools. We also focus on lengthening the pool heating equipment lifespan thereby saving you from frequent replacements which are certainly expensive.
Pool Heating Installation
When picking heaters for your pool, you must understand there are three main types you can pick from; gas pool heaters, solar pool heaters and electric heat pumps. Our pool heating specialists will help you in the selection process based on your needs and preferences. Our pool heater installation process is a one day affair meaning you and your family can start enjoying your pool as soon as we are through. We do it right the first time. We charge per project and our pricing is competitive thereby giving you all the reasons why you should allow us to handle your pool heating projects.
Pool Heating Repair
At Cooper City Air Conditioning we not only install but also repair problematic pool heating systems. Our team of experiences and trained technicians are fast in responding to emergences regardless of the time they occur. As a matter of fact, our clients have been so much pleased with the way we operate because irrespective of the nature of the problem our team of pool experts will always get the job done. We understand pool heating inside out from heat exchangers, to pressure switches, to control panels, to ignition modules and tube assemblies.
Whenever you notice your pool heating system not heating as to the expected standards, taking too long to heat or not heating at all, you should immediately get in touch with us. Our team will ensure your problem is solved within the shortest time possible.
Pool Maintenance Service Plans
If you want to swim worry free, we have a number of service plans you can chose from. The advantage is once you are enrolled in these plans, you do not have to trouble yourself calling us for repairs because we shall have periodical inspections to ensure your heating systems are up and running. Many of the clients we service have called us back to thanks us for the efficacy with which their heating systems are operating and the reduced costs of repairs and energy bills. You too can be part of this.
We service lots of models including Raypak, Star-rite, Coates, Pentair, Hayward, Jandy, Rheem and Zodiac.
Call us today and get the assurance of a warm pool 365 days a year!