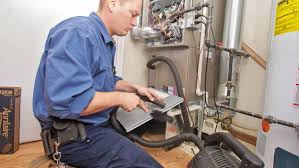 The heating, ventilation and cooling system is one of the most complex installations in a home. This is why it is important for you to hire a well trained professional who understands all the safety issues in heating systems including those that use oil natural gas and electricity. A few decades ago, ventilation was a marginally understood concept because many homeowners had learnt to cope in the hard way with natural heat rises and air flows. However, today, the HVAC industry has fully-fledged professionals operating in the different areas to give you comfort, safety, and air quality.
The Requirements of HVAC Contractors
In the United States, a majority of the states require a minimum amount of training and on the job experience normally two to five years for a person to be licensed as a HVAC contractor. Experience is very important because the contractor must have competency and a solid understanding of how the different components of HVAC systems such as refrigerant, electrical wiring, combustion systems, and ducts work. This knowledge is important not only for comfort purposes, but also for safety.
Check the Licenses
There are look-up websites for contractor licenses in most state governments. Through these sites, you can quickly have a look on the type of license your potential contractor has and whether it is in force or something happened in between. Because HVAC may involve plumbing, repair, and installation, getting a contractor who also holds a plumbing license can be such an added advantage for you.
Bonding and Insurance
The reason why it is important to have bonded contractors handle your project is because HVAC repair and maintenance is a technical job and in the course of service delivery, something may happen leading to minor or major destruction of your home. For insured and bonded professionals, the insurance company will come in to compensate for any loss incurred by the homeowner as a result of contractor's negligence or malpractice.
Brands Carried
There are lots of HVAC equipment brands in the market such as Carrier, Lennox, American Standard, Goodman, Trane and many others. When engaging a contractor, ask them the brands they carry. If you have a specific brand you are after, this process can help you to streamline your search for contractors and only hire those who have what you need.
Apart from the above considerations, you need to also look at the contractor estimates, payment schedule, service contracts if any, tax credits and rebates, as well as references of past customers.